"We do not remember the days,
we remember the moments"
The Pons family, renowned restaurateurs for their restaurant Miami 'Can Pons', with more than 50 years of experience in the hospitality and restoration industry, tells us the history of the Restaurant and Hotel, and how they have managed to combine comfort and good taste in their business, integrating it in one of the most privileged areas of the coast.
The Pons family began their business with the grandfather of the current owner, Joan Pons, with a picnic area located on the "Playa de los Hortets" a small cove on the outskirts of the town, where the people of Sant Carles went to be cooked by 'grandfather Joan'.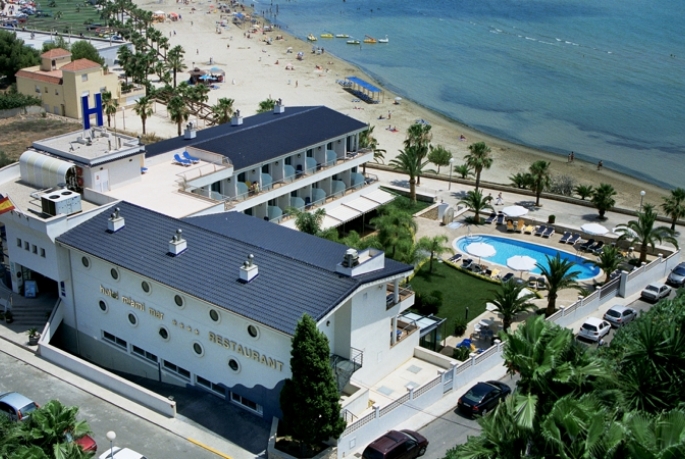 With over half a century of experience in the hospitality industry, the Miami Can Pons restaurant has great prestige in the Delta del Ebro and Terres del Ebro. The restaurant offers its customers a traditional Mediterranean cuisine, specialized in the best fish and seafood from 'Alfaques Bay', where also rice dishes are highly recommended as a characteristic product from 'Delta del Ebro'.

In front of the stove, managing the kitchen we have María Salvador and her team. The dining room is managed by Pepe Balada and the wine list, with some 170 references, is designed by Alfredo Gomez.
Opened in January 2003, Miami Mar hotel is a window into the 'Alfaques Bay'. Located in Sant Carles de la Rapita, one of the less crowded tourist enclaves on the Mediterranean coast. The Hotel Miami Mar is located on the beachfront and perfectly situated for the Ebro Delta.
Built by Pons Family initiative, recognized by its Restaurant Miami "Can Pons", have managed to combine comfort and good taste, integrating it into one of the most privileged areas of the coast. The noble materials and first quality finishes that were used to build our hotel create a very comfortable atmosphere, ideal to rest and enjoy the tranquility of its extraordinary location.
Las Terres de l'Ebre están situadas en la zona más meridional de Cataluña. Reciben el nombre por el río Ebro que las baña y alimenta, dejando a su paso un territorio de gran riqueza natural, con dos parques naturales, playas para todos los gustos, montañas salvajes y...
read more
Stare at the river: does it go up or down? The slow swell of the river along with its characteristic bluish-green colour and the birds singing will hypnotise you. You will be in a state of calm that you have never experienced before. After 930 km, the Ebro River...
read more
Paseo Maritimo, 18
43540, Sant Carles de la Rápita, Tarragona, España
Tel: 977 745 859
Mail: mar@miamicanpons.com
13:30 – 15:30 / 20:30 – 22:30